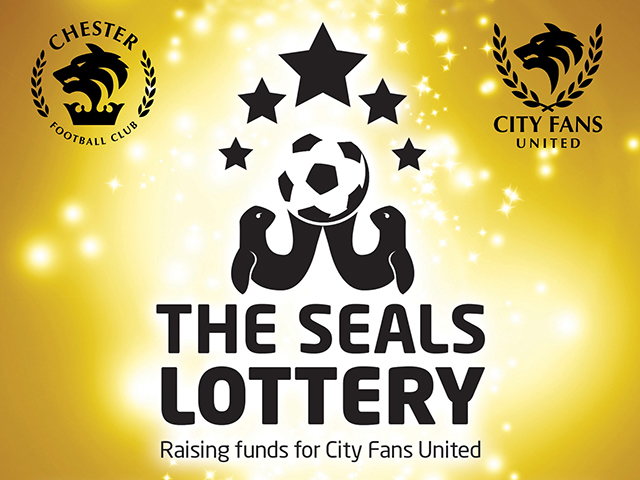 Seals Lottery
What better claim could you have than winning the Lottery and contributing towards CFU's war chest at the same time! Download your form today, and be part of the growing number to take part, remember, the bigger the prize fund, the more you could win! Over 500 people taking part would ensure around £15000 would be raised each year for Chester FC. More about Seals Lottery here
CFU Donations via Paypal
Want to make an ad-hoc donation to CFU online? Then all you need to do is click this link and make your payment via Paypal.
Cheques can also be forwarded to the address below.
CFU Donations via Bank Transfer
You can also make Donations via Bank Transfer, by quoting the following details alongside your payment:
Sort Code: 08-92-99
Bank Account: 65070431
Reference: DON-
CFU Donations via Post
You can of course send in any Donations via the postal service. Please make your cheque payable to City Fans United, and send to the following address:
City Fans United
Deva Stadium
Bumpers Lane
Chester
CH1 4LT
City Fans United thank you for any support that you are able to give.