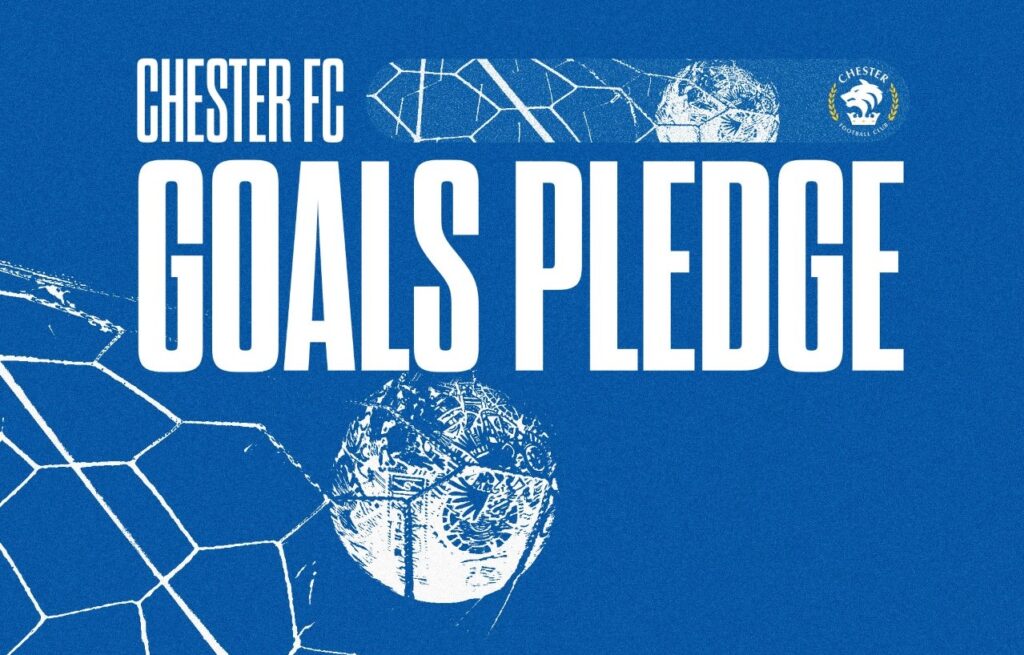 To raise funds for Squadbuilder, we are inviting people to Sponsor a Goal! A goal for Chester FC that is… But you don't need to pledge for a goal, it can be for anything you like! For example:
Goals scored by the team or an individual player
penalties scored
goal difference
points achieved
hat-tricks
clean sheets
penalties saved
Pledges can be for any amount. £1, £5… its your choice. All National League North games and FA Cup & Trophy matches are included.
Pledge via Twitter to @chesterfcgoals, or email to chesterfcgoals@gmail.com
Where pledgers give permission, their pledges will appear in Match Day programmes to encourage others.
Pay monthly or at the end of the season or in January and May
Pay via the fundraising@chesterfc.com Paypal account (please indicate the pledge it relates to if possible) or Bank Transfer using the following details:
Sort Code: 08-92-99
Bank Account: 65070431
Reference: SAG-(your name)
If you would prefer to make a regularly monthly or one-off donation please use the main Squadbuilder page Chester FC Squadbuilder Page
GDPR Info: Details of pledgers will be held by the administrators of the scheme on a password protected device. Information held will be used solely for the administration of the scheme.