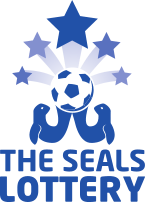 The Seals Lottery is a monthly draw that offers participants the chance to win fantastic cash prizes whilst raising funds for City Fans United - the supporters group for Chester FC.
City Fans United is a not-for-profit organisation. All funds raised are used for the development of Chester FC. Monthly prizes are currently nearly £1,500 with a six-month bonus draw of nearly £1,000. There is no limit on how many members we can have or how many numbers each member can have, so as the number of members grows so do the prizes. The Seals Lottery is open to anyone over 16. You do not have be a member of CFU but we would still encourage you to the join and ask your family, friends and work colleagues to join too - the more players we have, the bigger the prizes. 50% of the monthly subscriptions are paid out as prize money to three monthly winners. The first prize wins 40% of the prize fund, second wins 30% and third 20% of the prize fund.
Bonus Draw
10% of the monthly prize fund is rolled over into a special Blues Bonus Draw, held every six months, for members who have participated in the previous six months draws.
How to Join
Joining the Seals Lottery is easy and entry costs from just £5 per month. Payments can be made by monthly standing order (collected on the 5th of each month) or you can send a cheque for an annual subscription. Please complete the form downloadable here and return it along with your cheque if you would prefer to pay using this method.
The monthly draw takes place at the Club and the winning numbers are advertised on the Club Website, local press and at home matches.