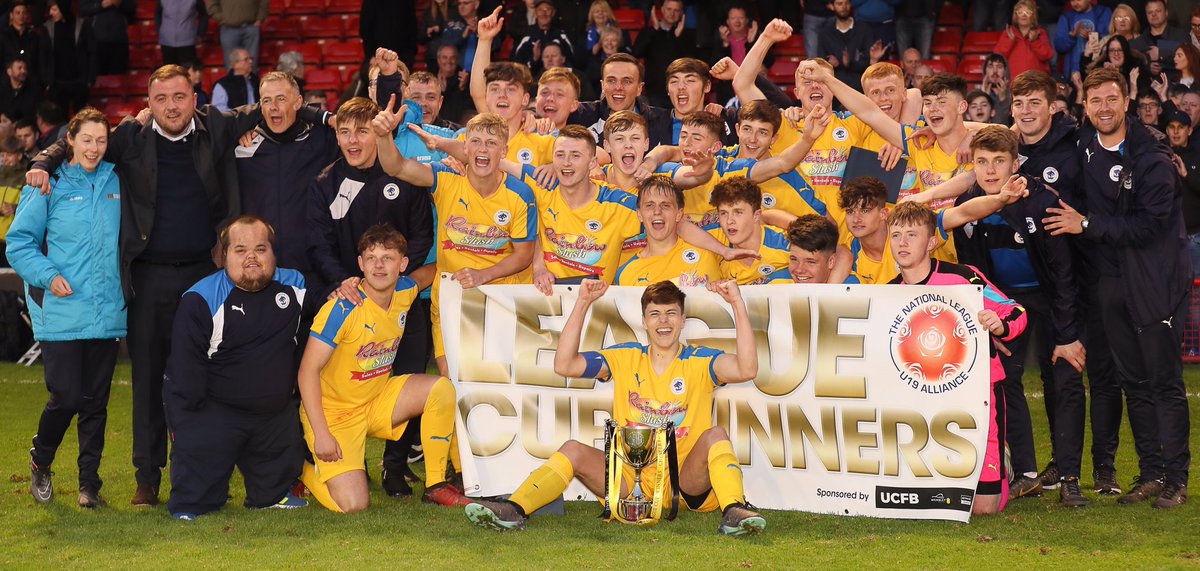 The board of City Fans United would like to place on record it's congratulations to the Chester FC Youth Academy.
In what has been a fantastic season of achievements, we would like to pay tribute to everyone involved with the Academy, who have all played a magnificent part in delivering success.
This season has seen seven first team debuts for Academy Graduates. Both James Jones and Tom Crawford have earned international honours with England C, Nathan Brown's solo effort against Bromley was voted the club's goal of the season with Alex Downes, Matthew Thomson, Rhain Hellawell and Cain Noble all featuring in the first team. Cain Noble became the youngest player to represent the club since reformation and marked the occasion with a headed goal in front of the Harry McNally terrace.
To have five trophies to show for their hard work and dedication this season is a seriously impressive effort, especially when you consider that on a great number of occasions this season their opponents have been at an older age.
Whilst not wishing to single any one person out, we feel it would be remiss of us to not mention the achievements of Calum McIntyre, who as well as masterminding the Youth teams to their successes, also took on the additional responsibility of first team manager for the last three games of the season, culminating in a fully deserved 2-1 win at Barrow.
CFU Director with Youth portfolio Mike Day said: "I had the privilege of travelling with this seasons Youth team scholars last summer on the annual Scotland trip. The team spirit developed in just those few days both on and off the pitch made us realise that this season was going to be something special.
"It's been an absolute pleasure to be even a small part of our Youth setup and see those early promising signs develop into much deserved success.
The whole Youth Academy at Chester FC is certainly something to take great pride in, and seeing so many of the youngsters breaking through into the first team shows just how much effort has been put in to making this a real success.
We would like to thank Calum, all of the coaches across the various age groups, and of course the parents who play a major part in the development of the players involved.
Finally, congratulations to all of the players involved in the Academy, all of whom deserve all the plaudits for their successes this season.
The board of City Fans United