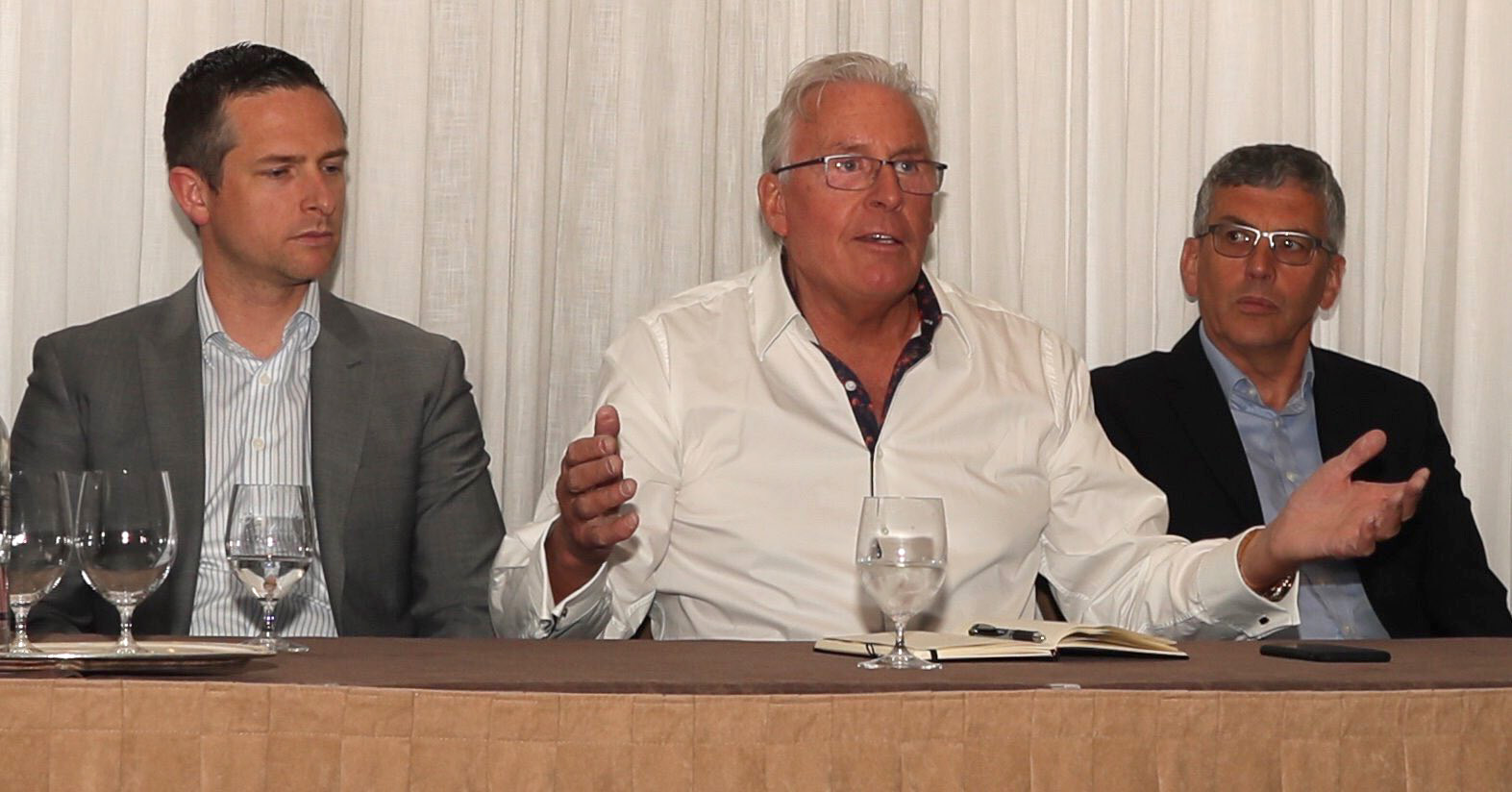 Further to the statement of the 11th April 2018, the Board of City Fans United are now able to provide a further update to members.
Due diligence information has been shared between the two parties and within the last 24 hours a "Heads of Agreement" has been approved, with a view to completing all legal processes by the end of May 2018.
To avoid any further speculation, we are pleased to announce the identity of the proposed investor as Mr. Stuart Murphy.
Commenting on his association with Chester FC Stuart added
"I'm thrilled to be able to help Chester FC – I love the City and wanted to give something back.
I want to make it clear from the outset that this is not a money-making exercise.
"Both myself and the CFU Board have some really great ideas as to how we could spend the donated funds for the benefit of the club – focusing on improving the infrastructure and maximising revenue streams. Dare I say it, but there are some really exciting things in the pipeline and fans have every right to be excited with what the future may hold!"
We don't have a city centre location, but we can use that to our benefit and create a vibrant hub to create a real buzz around the area. I'd like Chester FC to be an exciting place for new fans to visit and crucially – a better place for existing fans to enjoy.
As a supporter myself, I look at the things the club do well and also what the club could do better. Last season was a tough one to take as regards the first team – but we must never forget that Chester FC is more than just the first team. Look at the brilliant work of the Academy and the Community Trust and volunteers. It's truly humbling to see how football can inspire people from all walks of life and we should never underplay the role a football club can play in the community.
It's important that we keep that fire in our bellies and now focus on making Chester FC the best it can possibly be".
Stuart Murphy – 10th May 2018
The Board of City Fans United will Keep the membership updated of further developments in this matter