Following a meeting on Monday 26th February, the board of City Fans United (CFU) are pleased to announce that Simon Olorenshaw has agreed to take the role of Chair of City Fans United.
Simon, who was co-opted to the board 4 weeks ago, will lead the board in developing a strategy that will place the club in a strong position for the future, whilst also providing the drive to address the current challenges both on and off the pitch.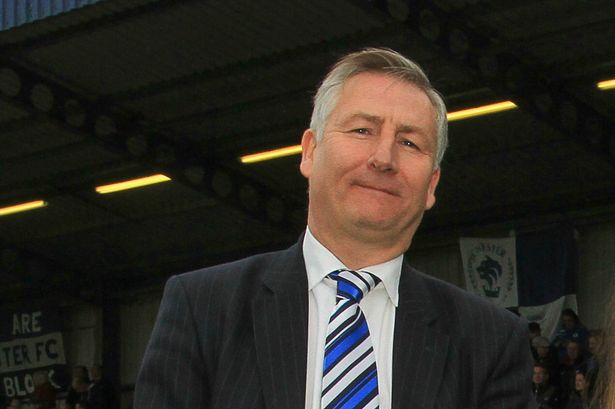 Upon his appointment, Simon said, "I am privileged to be re-appointed. Despite the current situation we find ourselves in, I am confident that there is a future for our football club. We have a duty to our supporters, our youth and our community to win this battle and move forward. There is going to have to be a lot of hard work put in over the coming months, but with everyone's support we will achieve our goal of being a sustainable fans owned club."
The board have also announced that a revised target of £150,000 has been set to help with the cashflow situation at the club. The previous target of £50,000 which was set to solve the club's immediate cashflow problem was passed two weeks ago, and tonight the current amount raised stands at £81,201 – and this does not yet include two fundraising events that took place last week which have raised a combined figure of over £9000, and once this has been banked will see the current total raised to over £90,000 which is an incredible achievement in such a short space of time and will go towards seeing the club survive beyond the end of the season.
The next event on the calendar is the City Fans United members meeting, which takes place this Thursday (1st March) in the Blues Bar at the Swansway Chester Stadium. The meeting gets underway at 7.30pm and the newly appointed Chair is keen to see as many members at the meeting as possible, "The support at the recent open fans meeting was fantastic, and we ask everyone to come down on Thursday night to not just hear about our plans for the immediate future, but also to come down and hear the latest on the financial situation which I know everyone is keen to hear given the recent fundraising efforts, and also to hear from the various working groups that have been meeting every fortnight at the club since January."
Board portfolios are also being finalised at present, and will be covered at the meeting on Thursday night too, along with a preview of next season's home kit choices.
We look forward to seeing you there!
Our City. Our Community. Our Club.