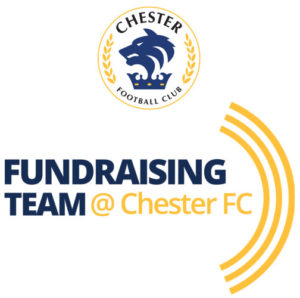 Due to pressures of work, Jonathan Kerr has decided to step down as Chair of the Fundraising Working Group. Amy Davies will be taking over his role.
The CFU Board wish to place on record its thanks for the hard work, energy and creative ideas that Jonathan brought to the club particularly during the financial crisis at the start of the year when his efforts brought in a significant amount of money at a crucial time.
We wish him all the very best for the future.
As one on the senior stewards on Match-Days, Amy will be a familiar face to many Chester FC fans and we are very pleased that she has agreed to lead this important Working Group.
We are also delighted that Paul Evans has joined the Fundraising Team. He has a great deal of experience when it comes to organising high-profile events and brings with him many useful contacts. Some very exciting initiatives are already in the pipeline… Watch this space!