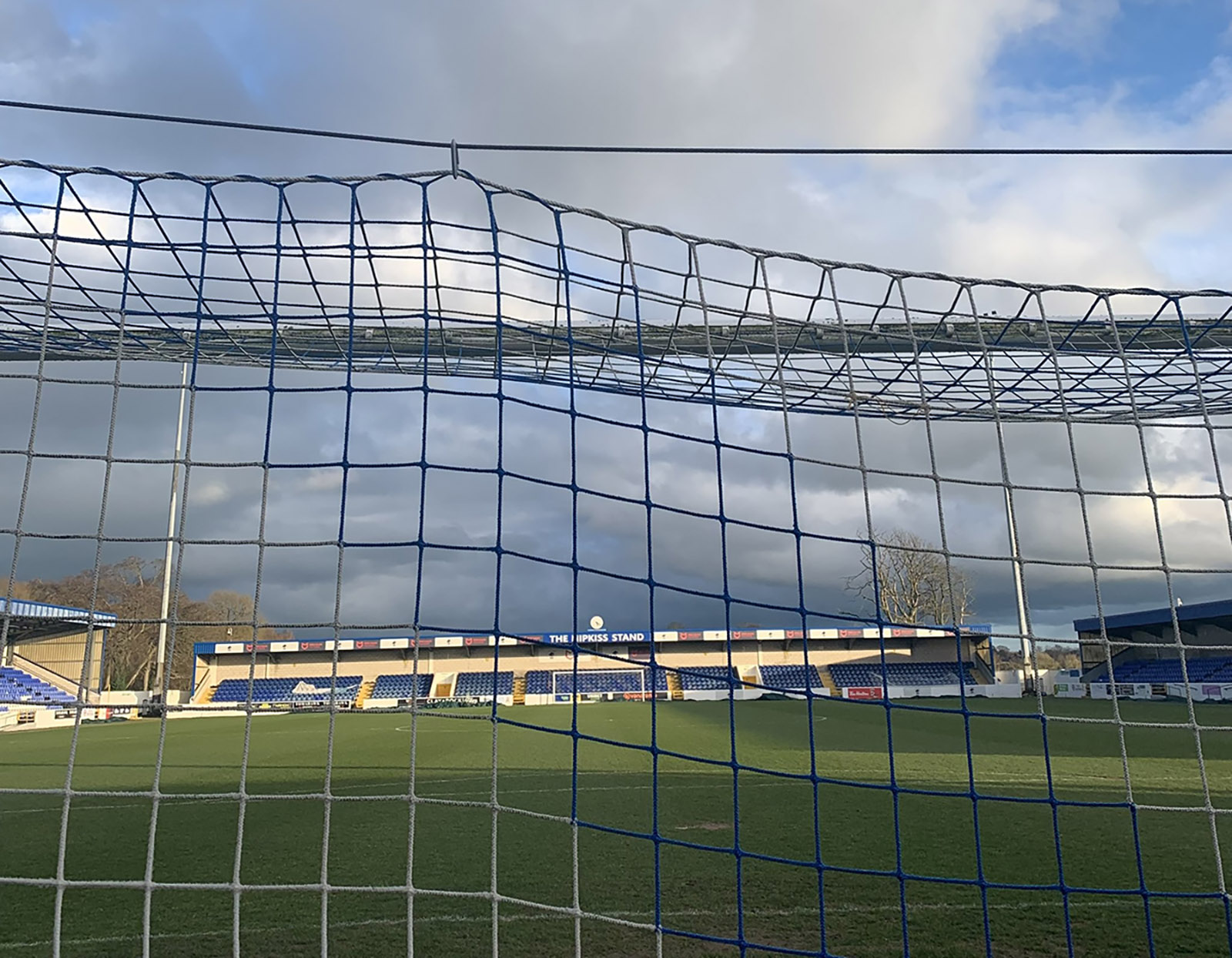 Since our formation, the Senior Blues have pledged support to Chester FC's Academy, raising almost £30,000 in just over 10 years.
Recognising the need for additional funding for maintenance and infrastructure projects throughout the club, the Senior Blues have recently decided to extend their support to some of these aspects. This has included purchasing new chairs for the boardroom, amongst other initiatives.
Inspired by a recent Senior Blues Meeting where Nick Phillipson, CFU Director of Facilities, spoke of the continual spend on upkeep of the stadium, the Senior Blues have this week announced a fundraiser to replace existing goal nets.
Replacing the nets is a priority requirement for the club, and at a cost of around £700, the Senior Blues felt that this was an area in which they could provide further assistance.
The group are now extending this fundraiser to the wider fanbase, asking that fans donate a minimum of £10 to fund this project.
Should the fundraiser raise in excess of our target, the Senior Blues will ascertain the most pressing smaller infrastructural requirements and reserve any surplus funds for the designated purpose.
If you want to donate to the scheme then please transfer money using the details below:-
Account Name: Chester City Supporters Society
Sort Code: 08-92-99
Bank Account: 65070431
Reference: NET
In what is an outstanding season on the pitch, the Senior Blues ask that supporters back the Club in this way to help us continue our progress as a fan owned club.
Our City, Our Community, Our Club.