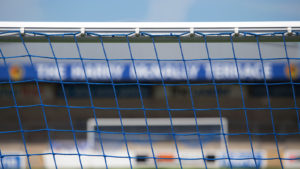 It's the 1st March and from today City Fans United members not currently on Direct Debit can renew their memberships which will then run through to the 31st May 2023.
It's been a challenging time as a Chester fan – what's new there? So let's help provide the strongest possible start to next season for the club and by renewing now you will be helping the club to do just that.
Coming up soon City Fans United members will be tasked with helping to choose the new 2022/24 home kit, with details to follow shortly on that, so even more reason to renew your membership! 
There are also a large number of member discounts available including offers on holidays, food and drink and other great products.
If you pay your membership on Direct Debit or have a recurring payment set up on Paypal then you don't need to do anything as your payment will continue into the next membership year.
If you have a standing order in place with your bank, we would ask you to cancel this and set up a Direct Debit.
To set up please email : nick.phillipson@chesterfc.com
If not already on Direct Debit:
To renew your membership, simply follow the instructions below:
Visit the link – Members Section – City Fans United
Select Renew Membership
Log in to your account
Complete the Renew Membership form including the amount which you would like to pay (the minimum being £12).
Complete the transaction
Your membership will be renewed until 31 May 2023.
Thank you for your continued support of City Fans United & Chester FC – we really do value your contribution.