This day back in 2010, City Fans United were awarded the lease to the Deva Stadium by Cheshire West and Chester Council, a move which was greeted with celebration by Chester fans.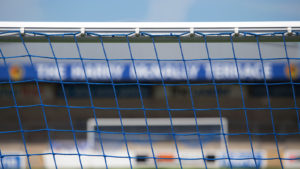 Recent events in English football have demonstrated just how important it is that fans have a voice and input into decisions and the running of their football clubs.
At Premier League level, we have seen what can happen when clubs fail to consult with their supporters before making decisions, which don't just affect their own clubs, but risking the future of the entire football pyramid.
Chester FC is wholly owned by its fans and as those familiar with our story will know, the pitfalls of private ownership can be significant if supporters are not consulted or represented when it comes to the running of their club.
Following the liquidation of Chester City FC in 2010, Chester fans vowed to safeguard the future of football in the City and reformed as a 100% supporter-owned community football club.
We have made great strides in the 11 years since, winning three league championships, enjoying the occasional FA Cup run, and building friendships across the non-league pyramid, but more importantly remaining a sustainable club that recognises its responsibility to the community.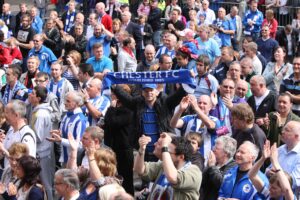 Since 2010, clubs have been extremely welcoming to us and our tremendous supporters, appreciating our circumstances and contributing to our journey so far. The help we received from the likes of FC United of Manchester, AFC Telford United and AFC Wimbledon was vital to our development and we are now using the experience we have gained to help fans of other clubs such as Bury AFC.
The power of supporters is no better illustrated than in the efforts of Chester FC fans over the last decade, from the incredible tidal wave of our rebirth to helping us overcome the unprecedented challenges faced in the past 12 months. It is often said football clubs are nothing without supporters but in our case that is unquestionably true.
With growing awareness of the importance of fans and the need for reform across the game, Chester FC fully supports those pressing for change and for supporters to be given a greater involvement in their clubs.
City Fans United, the owners of Chester FC, have a strong membership that is dedicated to ensuring football in Chester is driven forward properly. We always welcome new members and you can sign up via the link below for just the equivalent of £1 per month, it'd be great to have you as our latest signing!

Our City, Our Community, Our Club.