Chester FC have updated the fans with news of several players re-signing for the Blues ahead of next season's campaign, and now we're asking you to become our latest CFU signings.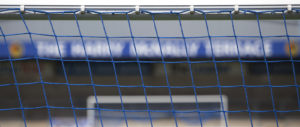 If you haven't renewed your CFU membership, or joined us yet, then now is the time to do it – momentum is building and we're getting ready to produce the CFU membership cards at the beginning of next month, so renew or join us now and you'll be part of the first batch receiving their new cards for the 21/22 membership period.
As a CFU member you'll become a co-owner of Chester FC and have a major say in the running of the football club, as well as being able to vote on key items such as the home and away kits the players will wear in the future on the hallowed turf of the Deva Stadium. There is also access to a whole host of benefits including
discounts
at many places in and around the area.

Remember, CFU membership costs just £12 per year, or you can set up a Direct Debit for any amount you wish, and if you'd like to join the many setting up their automatic payments by Direct Debit then please see the details below.
So, come and join us over here and be part of our journey!
Set up an auto-renew payment on Direct Debit by emailing nick.phillipson@chesterfc.com
Renew online via your membership account here: Members Section – City Fans United
Join us a new member here: Join City Fans United – City Fans United